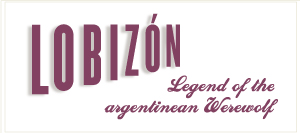 Winery Bodega Marco Zunino presents Lobizón: result of our imagination and passion for Argentina, its culture, people, legends and fabulous wines! 
A pure range of wines from Argentina, dedicated to the globetrotters, authentic taste explorers, passionate about South America!
Lobizón tells a fantastic story about Argentina and its legends through a pure range of wines dedicated to wine lovers keen to discover new flavors. Malbec, Cabernet Sauvignon, Bonarda or Chardonnay, the emblematic grapes from Mendoza, wine capital of the world offer a flavor trip through Argentina. To express their unique complexity, our red wines are aged in cherry wood barrel from the north of the country.
BLEND

"Legend of the argentinean werewolf"
The best vines from Mendoza – Argentina symbolize this blend of Malbec, Cabernet Sauvignon and Bonarda.
Intense and bright red ruby color for this authentic wine with notes of red fruits such as raspberry, strawberry and blackcurrant. Well balanced with a toasted finish.
Aged in cherry wood barrel from the north of Argentina, this blend offers a subtle complexity.
Awards 2012-2017
awaiting award shows
Luison, Luisõ or Lobison is the name of a monstrous creature from Guaraní mythology. The name of Luison is a variation of Lobizón, a name used in Argentina and Uruguay to describe the werewolf or a similar creature, more literally wolf-man. Guaraní was not a written language and all myths passed on through storytelling only, thus no written record of his original name would have been made.
In Argentina, an ancestral tradition, named the President of the Nation "godfather" of the seventh son of a marriage. This irregular custom was due to the superstitious, one sometimes sacrificed their seventh son, for fear of the "possibility" of which they had born to them a "Lobizon". In 1973, President J. D. Perón gave legal form to this custom through a decree.