Marc Zunino and Ronan Guevel met in Buenos Aires in 2009, their passion for wine, a complimentary vision and skills were at the origin of their decision to buy vineyards and build a winery in San Rafael, in the province of Mendoza. The team was then enriched with the arrival of Yann-Gael Falc'hun in 2012 and Svetlana Labourdette-Kashtanova in 2015.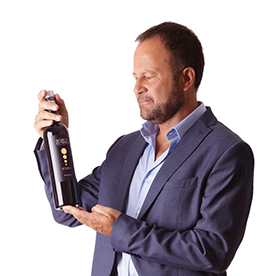 Marc Zunino
CEO
Marc started his career in the automobile industry in the Principality of Monaco. From 1985 to 1997 he achieved great milestones in the commercial segment as Director of a local affiliate, retiring from the business after developing several leading brands of luxury cars. In 1998, he created a prêt-à-porter company named "Psy Monte-Carlo", which acquired international recognition with activity in most of the European and Middle East countries. In 2001, the company expanded their business by developing a confection factory of 300 employees in the city of Fez, Morocco. In 2009, he decides to settle down in Argentina where he meets Ronan Guevel. Both of them, passionate about wine, rapidly decide to associate. Marc Zunino brings to the team structure and expertise in business management, knowledge of emerging markets, and its ability to anticipate and adapt to a volatile economic environment.
Ronan was born in Brittany. He started his career as sales representative in the family business "ADAM", a wholesaler company specialized in beverages and production of craft beers. He was rapidly designated Commercial Director. During his 13 years of development in ADAM, he has created several brand names for the company such as "Mutine", a variety of Breton beer or "Les coteaux des Abers", a variety of wine. Always searching for independence and new challenges, he left Brest to travel in Latin America for eight months before landing in Buenos Aires in 2009. Given the international reputation of local wines and the local soil quality, he has naturally felt interested in this business. Meeting with Marc Zunino and Yann-Gaël Falc'hun expedited things. Ronan Guevel leverages his pioneering spirit, dynamism and work experience in the family business.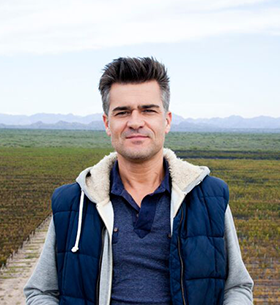 Ronan Guevel
SALES AND MARKETING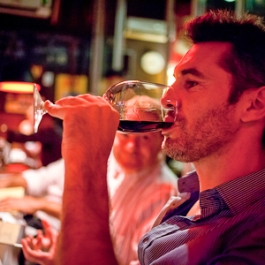 Yann-Gaël Falc'hun
INTERNATIONAL SALES
Yann-Gaël has started his professional career in the luxury hospitality industry. His passion for travelling, ambition to learn and willing to work with others will take him to join the most recognized hotel groups such as Barrière, Relais & Châteaux, Leading Hotels of the World in Paris and the French Riviera. Seeking new challenges, his evolution took him to St Barth where he obtained the prestigious Clefs d'Or. In 2011, he moved to Buenos Aires. Native from Brittany, he naturally crossed his path with his fellow citizen Ronan Guevel, who has talked about a winery project in Mendoza that he had with his associate Marc Zunino. Motivated for his interest in the wine industry, Yann-Gael joins them in their adventure. He brings his experience in public relations and his social skills that enabled him to develop many contacts worldwide.

Svetlana has Russian origins, graduated from MBA of International Management. She has lived in France during 10 years, in Bordeaux region, where has got the knowledge about wines and educated her palate with local Grands Crus. Leader of Communications strategy as a Public Relations Manager for the international Maïsadour Group subsidiary, she has contributed to its European development. Living in Argentina since 3 years and looking for new challenges, she has decided to join the winery Marco Zunino in 2015. She is a determined and dynamic person who gives to the company a feminine touch, as well as her experience in business development and communications.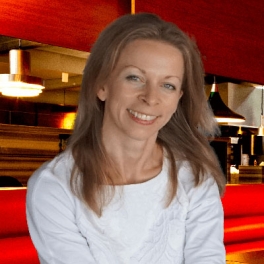 Svetlana Labourdette-Kashtanova
SALES DEVELOPPEMENT